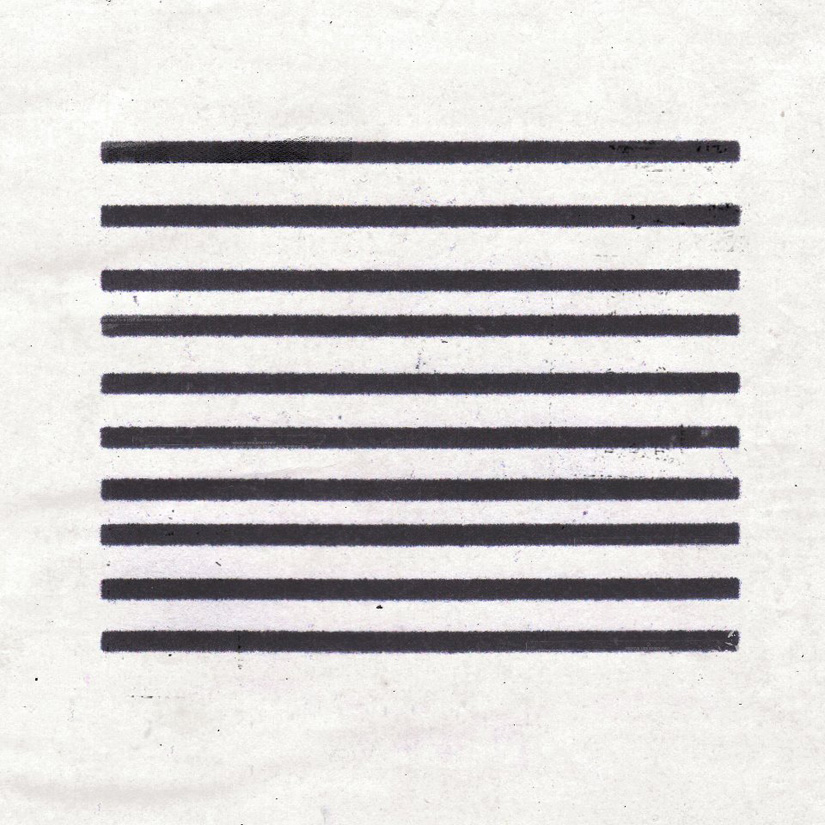 Paraleloan
Paraleloan es una plataforma vasca independiente de música electrónica.
El proyecto es una actividad paralela a la vida cotidiana de sus fundadores, un proyecto fuera de lo habitual hecho con cariño.
Nombre e imagen hacen referencia tanto a esta actividad paralela como al ritmo y el sonido.
Hice una imagen sobria y algo intrigante en contraste con los medios mas básicos, como carteles fotocopiados en blanco y negro o el uso de sellos impresos.
Paraleloan is a Basque and independent electronic music platform.
The project is a parallel activity to the daily life of its founders, an unusual project done by two friends with taste and love for this style of music.
Name and image refer to this parallel activity and are also a nod to the sound and rhythm. I made a sober and somewhat intriguing image in contrast to the most basic media such as black and white photocopied posters or the use of printed stamps.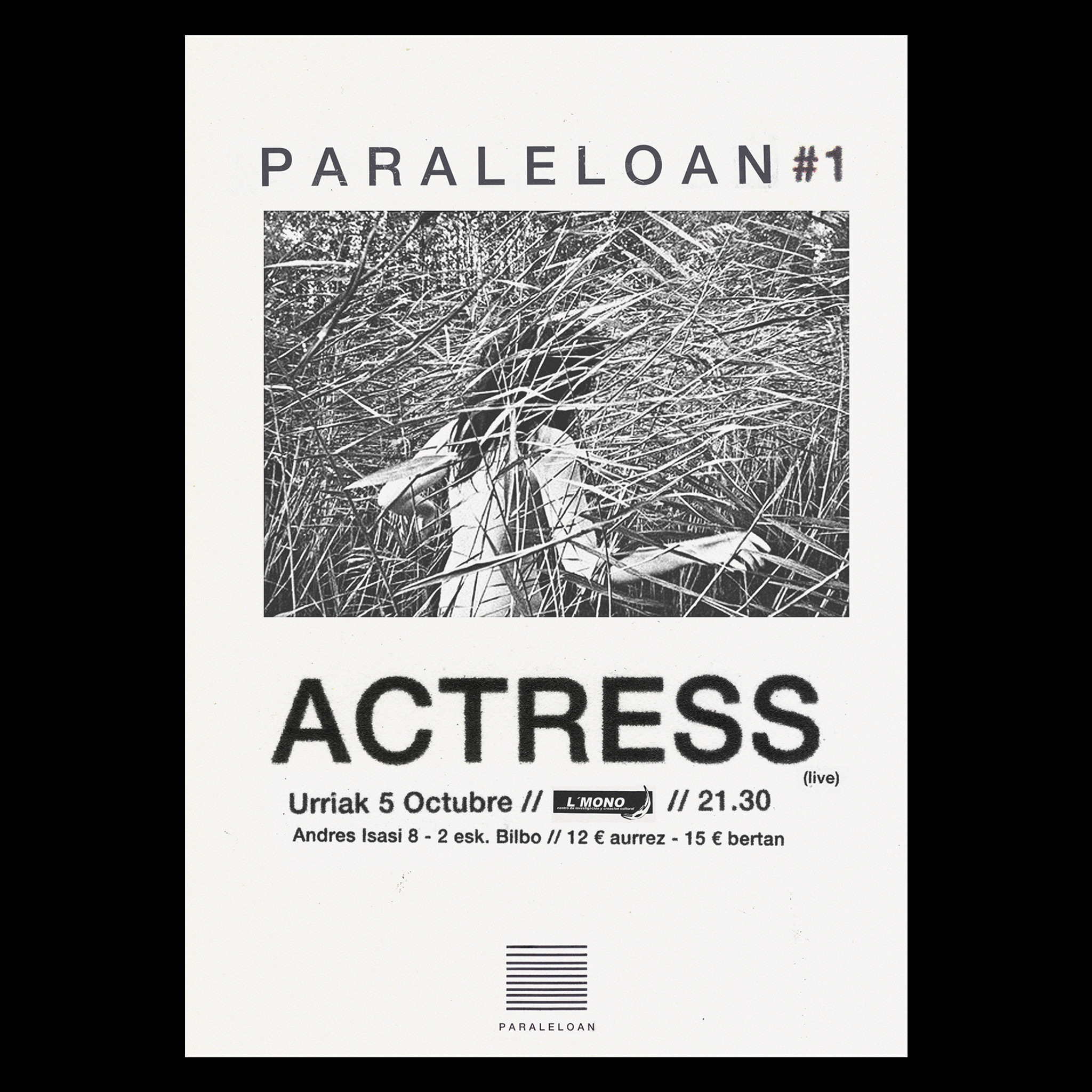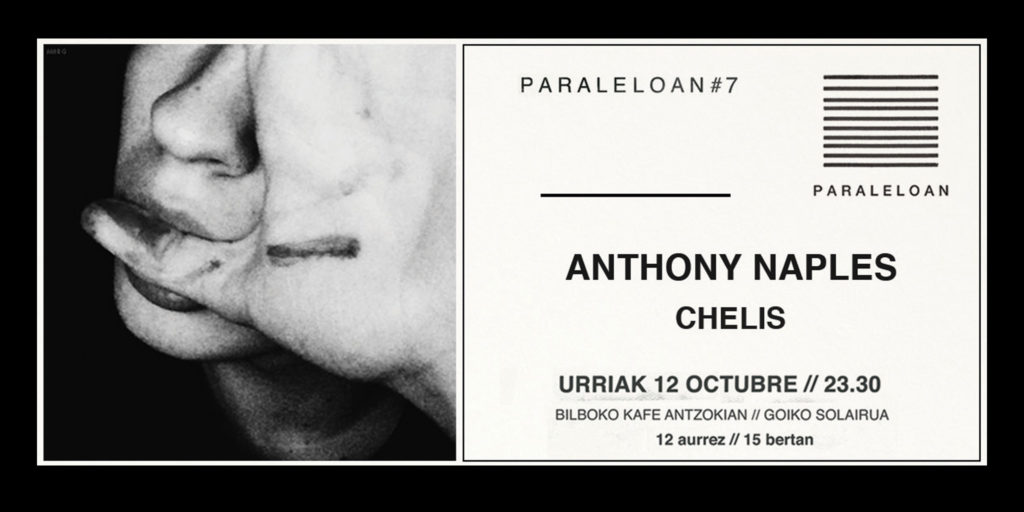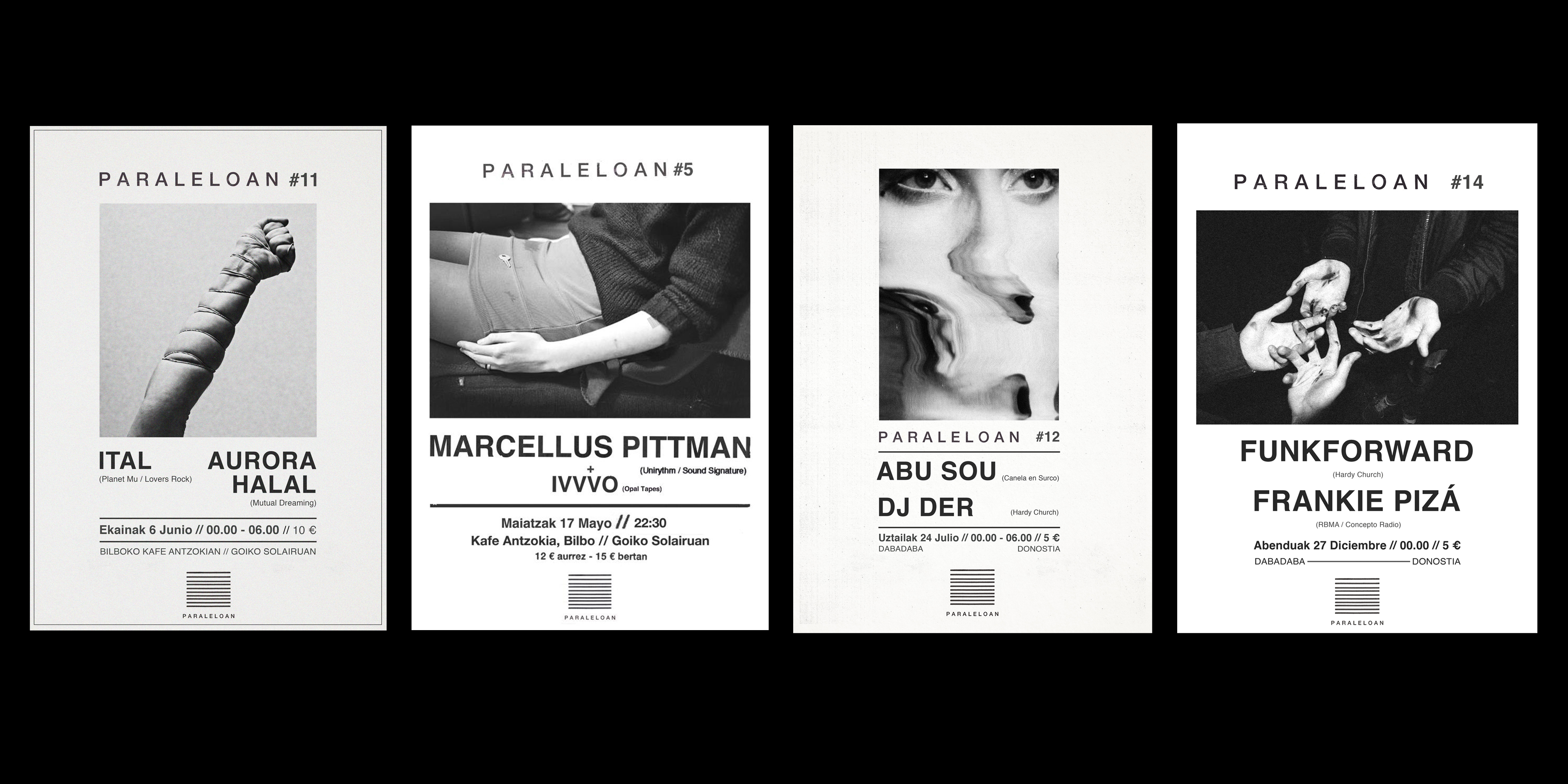 «Otro de los secretos del éxito de Paraleloan, éste bien presente y a todas luces, es el tratamiento de su comunicación y su imagen corporativa. Audaz y moderna a la par que minimalista pero bien pensada.»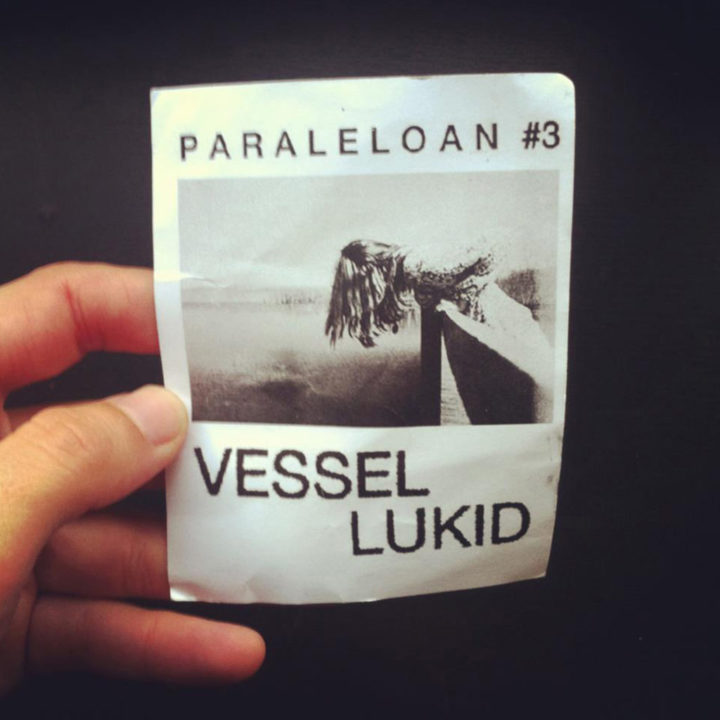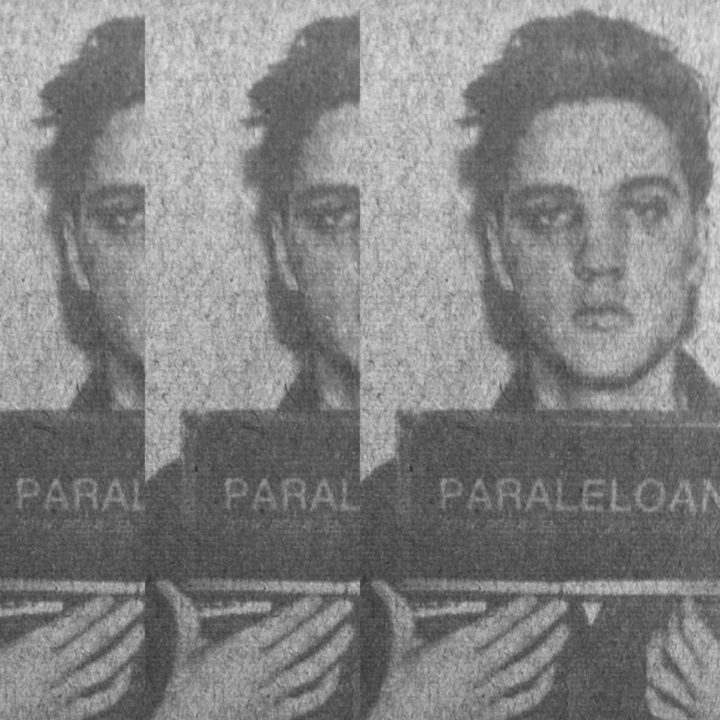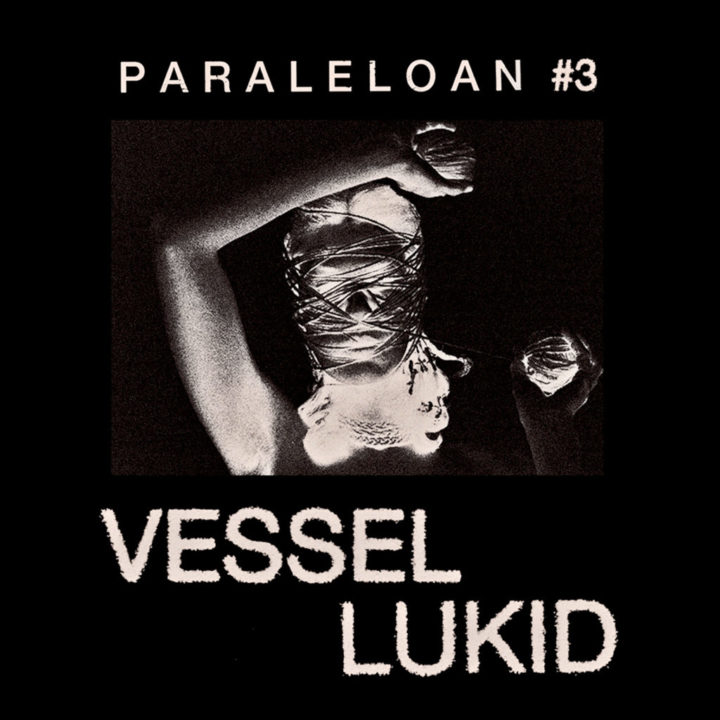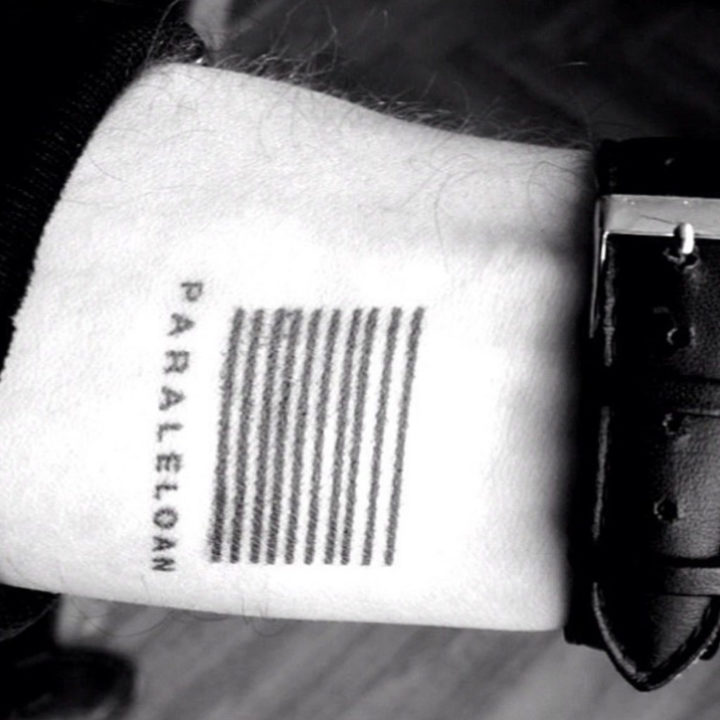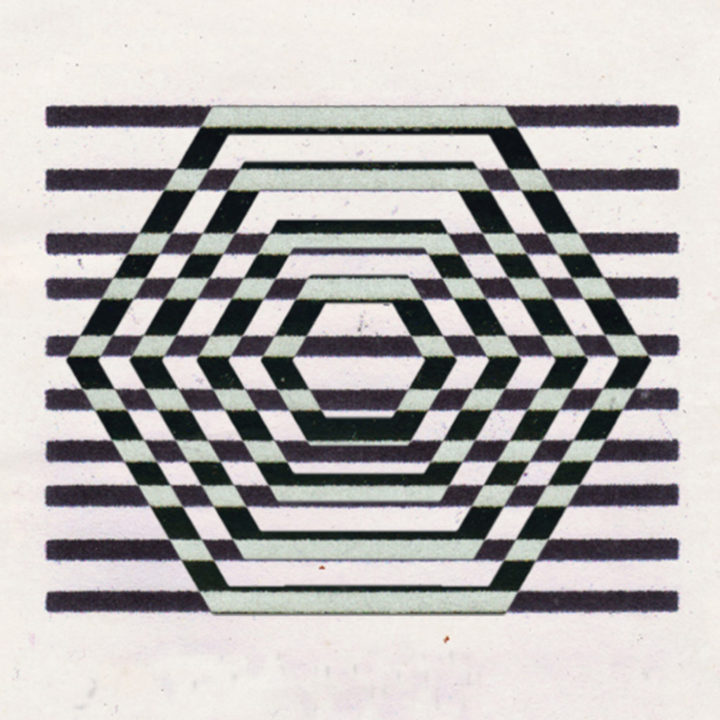 Foto fondo: Penélope Cerezo